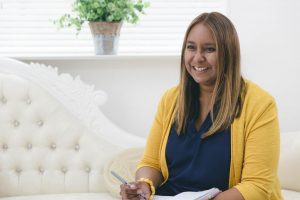 Over the years, I have worked for some amazing brands in a variety of sectors such as Cancer Research UK, IBM, Accor Hotels, Network Homes, IMG International and Chartered Institute of Environmental Health.
And as a CIM qualified marketer with over 15 years of industry experience, I have the expertise to enable your business to flourish. Whether your business is big or small, of if you need great strategic planning or effective tactical planning, ad-hoc or ongoing support; I can help your business grow to its full potential.
After moving out of London with my family, I set up Marketing By P to enable me to keep doing what I love whilst having the flexibility to work around my two very active boys (they are my everything of course). Based in Basingstoke, I now work with clients all over London and the Southeast.
I am also proud to support mums in business to grow and feel confident with my support group Boss Mamas. I campaign to promote equality and diversity in the workplace; champion local small business and charities; and I love to connect with people from all walks of life, backgrounds and contexts.
If you would like to know more, get in touch!