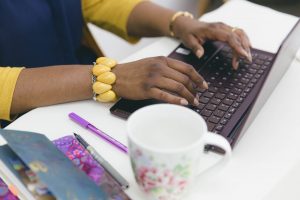 Don't just take my word for it… here's what people have to say about me:
I've used Priya on new developments and new launches when I've needed extra help. On these occasions I've used Priya's full marketing skills. She has an intuitive understanding of business marketing and added a whole lot of professionalism from strategic planning, through research and into branding, pricing and competitive positioning. She really delivered and gained my full trust. I strongly recommend Priya.
Philip Hammond (MD) @ LABC
Priya worked with me as part of a small team to define and implement marketing strategy for my business. She led the team and was great at making sure we knew what was happening next and keeping me motivated when things felt a bit tough. The research and preparation of the marketing strategy were thorough and helped us with positioning. I would happily work with Priya again and recommend her.
Debra Levitt (Lead Consultant) @ Bridge Road Consultants Ltd
I recently took part in Priya's 'Writing for Success' online workshop. We learned about focusing your marketing by targeting your audience effectively and using the right language to engage them. I found the workshop really interesting, well-structured and very inspiring – I couldn't wait to go back and look again at my own website! Priya is engaging, professional and obviously knows her stuff. I would recommend her to anyone for effective help with their marketing requirements.
Su Richards (Freelance) @ Su Richards Graphic Design
My consultation with Priya was an engaging and enjoyable opportunity to 'think out loud' through certain business development challenges I've been wrestling with.  Priya's insightful and constructive questions encouraged me to revisit longstanding assumptions, while her generous and knowledgeable advice helped validate my feelings about what to do and how to do it.  Her grasp of my requirements and direction of travel, combined with her positive and supportive approach, enabled us to have a lively and refreshing conversation from which I gained clarity and confidence.  I highly recommend making the time to work with Priya.
Oliver Blackwell (Consultant) @ Make It Meaningful
The amount of the information that Priya provided to me was incredible and way above my expectations. I highly recommend her to small businesses like myself. She is very professional and highly qualified at what she does.
Elena Lafferty (Therapist) @ The Essence of Healing
Get in touch to discuss your project requirements.